What is the Care Certificate?
The Care Certificate is the expected certificate of induction for support workers across England from April 2015, and is expected to ultimately replace the Common Induction Standards for adult social care. The CQC "...expect that providers who employ health care support workers and social care workers should be able to demonstrate that those staff have, or are working towards, the skills set out in the Care Certificate."
Read the full response to the Care Certificate from the CQC.
It is an introduction to the expectations of your job role and covers the essential knowledge needed for new workers before they are able to work alone without support or guidance from colleagues.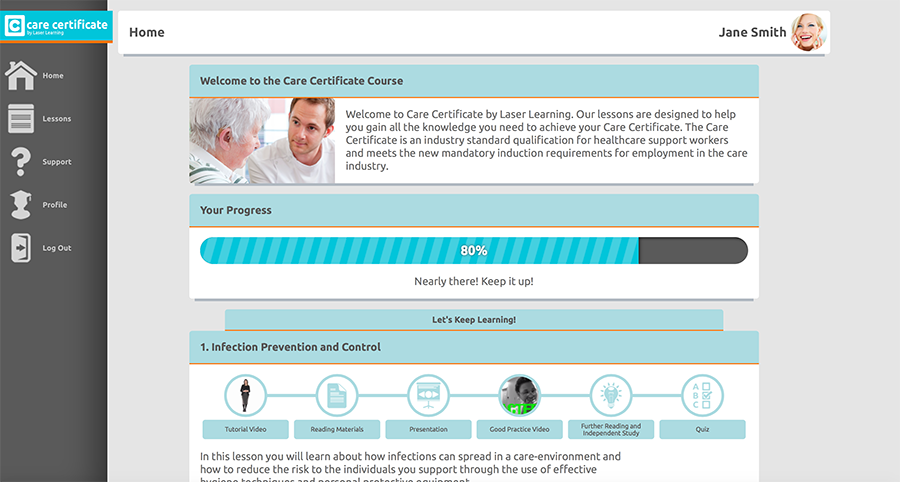 What's included in the course?
This Laser® course was developed specifically for the Care Certificate and provides knowledge to cover every standard included in the official Skills For Care specifications.
Learning materials are varied in order to suit every Personal Learning Style and include bespoke video tutorials, presentations, reading materials and quizzes.
The course includes a free Personal Learning Style questionnaire so that you can discover how you learn best. Knowing your personal learning style will enhance your study skills and help you get the most from not only this course but any other learning you engage with in the future.
Clear Progress Indication
Watch your percentage increase as you work through each lesson and know that the time you spend on your learning is getting you closer to reaching 100% complete.

All other parts of the course are included on your Laser®, and once you have completed all the lessons you will feel confident in your observation.
In order to achieve the knowledge part of the Care Certificate on the Laser®, you will need to achieve 100% on the quiz at the end of each lesson.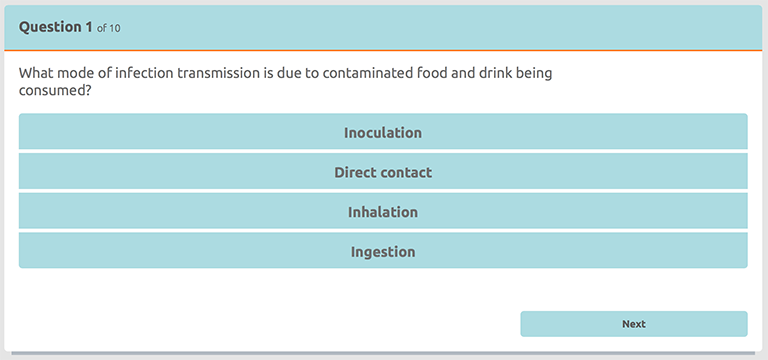 There are fifteen units in total:
Understand Your Role
Your Personal Development
Duty of Care
Equality and Diversity
Work in a Person Centred Way
Communication
Privacy and Dignity
Fluids and Nutrition
Awareness of mental health, dementia and learning disabilities
Safeguarding Adults
Safeguarding Children
Basic Life Support
Health and Safety
Handling Information
Infection Prevention and Control

Practical Assessment
You can then download the observation sheet for a manager or appropriate member of staff to sign off the practical part of the course by observing you putting your knowledge into practice in the work environment.
Once you have completed the knowledge part of the course on the Laser®, and been signed of as competent by your manager or appropriate member of staff, you will then have achieved the full Care Certificate which you will be directed to download from the Skills for Care website.
How long does the course take to complete?
Our Care Certificate course can be completed to your own schedule and in your own time.
Official guidance suggests that it will take approximately 12 weeks to demonstrate the expected competencies and knowledge in a workplace setting, by means of observation by an occupationally competent practitioner.
Start your course now!
If you are an individual who is purchasing the course for themselves, simply click here to create an account and you can get started with your course immediately.
Business Accounts
If you are an organisation with multiple employees you need to start on the Care Certificate course, you can create an "Organisation Account" and begin purchasing licences for your employees straight away (these can be purchased in bulk). You will be able to create a separate account for each employee.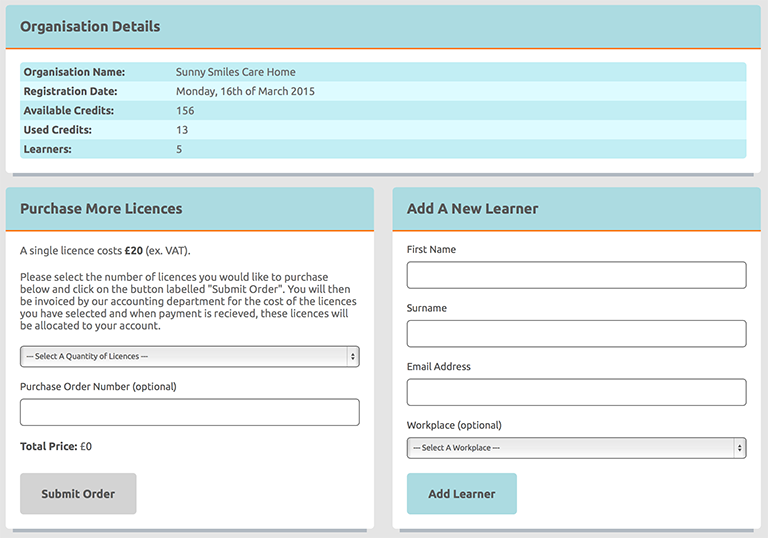 As an organisation, your account will allow you to view each member of staff's progress with their course. Track staff members and view reports which include information such as their percentage, the day they started the course, and where they are working (for organisations with more than one site).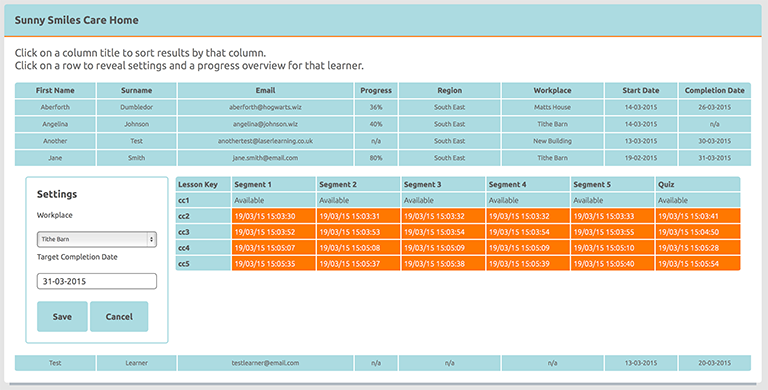 About Laser Learning
Laser Learning are a leading provider of e-learning software in a variety of sectors, with clients across the globe. Our award-winning training platforms have been providing both full qualifications and CPD certifications to thousands of learners since 2008. We have brought all of this experience and expertise to provide the best Care Certificate course possible.
If you would like to speak to a member of our team about the Laser® Care Certificate course, or request a demo, please contact us and we would be more than happy to arrange this with you.
Compatible With:
Every care has been taken to ensure that the Care Certificate course is compatible with as many platforms and browsers as possible, so you have freedom to choose the device you use to complete your course.
Contact Us
01753 ­584 112